District Energy
District Energy systems are a highly efficient way to heat and cool many buildings in a given locale from a central plant. They use a network of underground pipes to pump steam, hot water, and/or chilled water to multiple buildings in an area such as a downtown district, college or hospital campus, airport, or military base. Providing heating and cooling from a central plant requires less fuel and displaces the need to install separate space heating and cooling and hot water systems in each building.

Combined heat and power

The sources of thermal energy distributed by district energy systems vary. Often, district energy systems are connected to combined heat and power (CHP) plants. Also known as cogeneration plants, CHP plants generate electric power in addition to heating and cooling, and can achieve energy efficiencies above 80 percent which is far more efficient than a conventional power‐only plant, which exhausts two‐thirds of the energy content of its fuel as heat into oceans, rivers, and/or the atmosphere.

Other sources of thermal energy include "waste" heat from industrial processes, coal‐ or gas‐fired boilers, and renewable energy such as geothermal, hydrothermal, solar thermal, biogas, municipal solid waste, or other types of biomass. 

The use of district energy systems for heating and cooling is expected to grow in the coming years due to increased urbanization, technological innovations and a stronger focus on resource efficiency. Energy efficiency is one of the greatest challenges of our time and for district energy BROEN delivers solutions ready to meet the globally rising demand.

Based on the innovative heritage of Danish District Heating the BROEN BALLOMAX® ball valves are key components in district energy grids world-wide. BROEN offers complete solutions for district energy including actuators, gears, flanges, extension spindles as well as hot tapping tools.

Energy Efficiency – Designed To Last

For more than 40 years we have pioneered in district energy by constantly pursuing and refining valve technology and today this commitment means that BROEN BALLOMAX® combines reliability with quality to position BROEN as the trusted and preferred supplier for long lasting, energy efficient solutions – also when operated in tough conditions underground.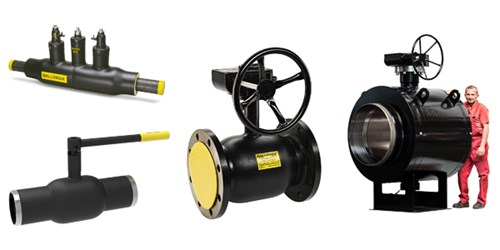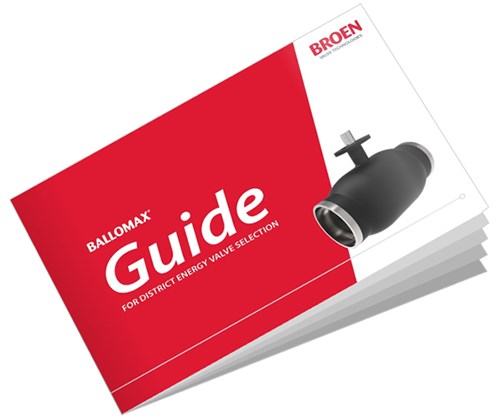 District energy valve selection guide
What should you consider when choosing a valve for district energy? We have answered that question in our new guide, describing five parameters that you should take into account to avoid mistakes.

Download guide