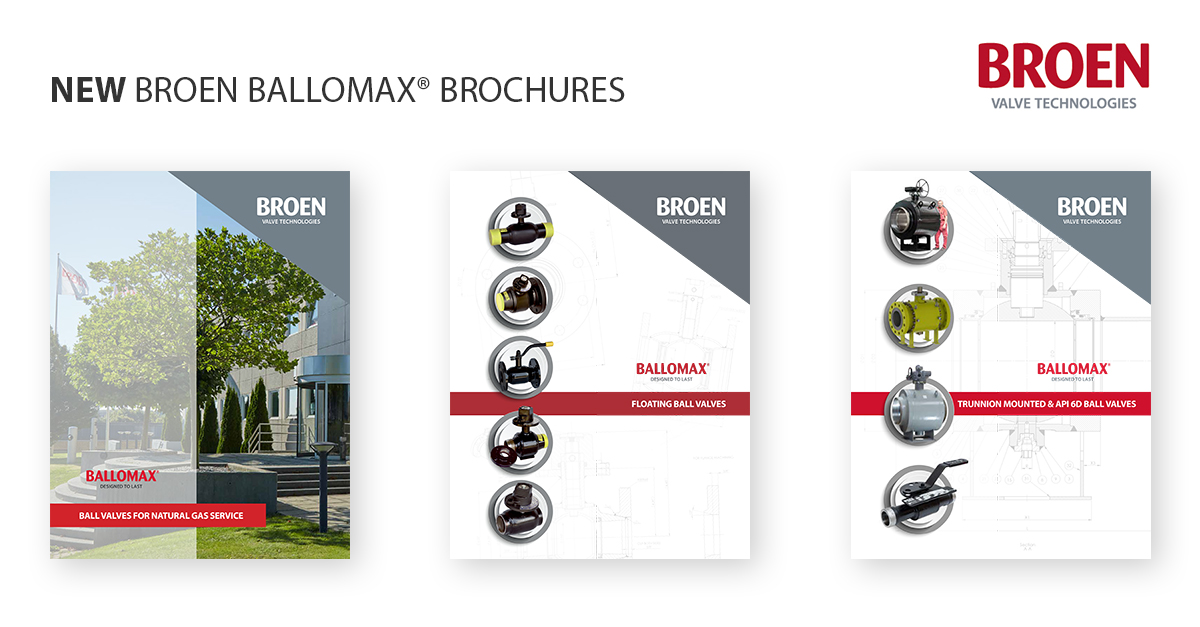 New BROEN BALLOMAX® brochures
Thursday, December 10, 2020
At BROEN, we strive to improve all aspects of our operations. Our redesigned brochures were created with our customers in mind.

Download the brochures and learn how our BROEN BALLOMAX® ball valves are manufactured for the Transmission and Distribution of Natural Gas.

Contact us at info@broen.com to know more. Feel free to request a paper copy of your brochure.